We are specialists in converting and custom slitting of adhesive tapes
What can the group offer you?
As a human-sized, flexible group, we listen to our customers in order to provide you with adapted adhesive solutions
Our team's technical competence in custom and contract converting and supply chain, in place for many years
Our various services and modern manufacturing methods adapted to each adhesive tape material
A large number of state-of-the-art machines to guarantee you the best response to your requests.
ISO 9001:2015 quality management system was certified in April 2002 by Bureau Véritas Certification.
This certification demonstrates our commitment to effectively implement our management system and of course to continuously improve it.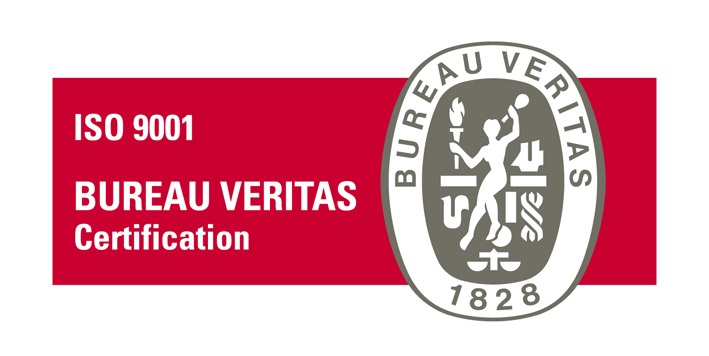 Our state-of-the-art machines :
UNWINDING OF JUMBOS AND LOGS
From the smallest series to the largest.
You need your own brand core on your product, we can do it !
NARROW WEB SLITTING AND LATHE SLITTING
Your wish: get your tapes made to measure and to the desired dimensions. Depending on the material, several widths are possible from 1.5 mm up to a log of 1600 mm.
From small core 25 to 50 mm to standard core 76 mm.
LAMINATING – CUTTING INTO SHEETS
Our target : to make the material you entrust to us adhesive !
The lamination process, or lamination, will make to shape a unique product with the advantages of both materials combined.
This process makes it possible to shape the adhesive to the desired finished rolls and finished   sheets cutting – and on all types of supports.
ROTARY DIE-CUTTING
Cutting into adhesive pads and components
Rotary die-cutting allows simple or complex custom shapes to be cut out of adhesive or film.
LASER DIE-CUTTING
Laser cutting is used to cut more complex materials due to their nature. The laser has the advantage of a fine cutting because it does not touch the surface, avoiding adherence to the liner.
FLATBED CUTTING
Flatbed cutting or die cutting allows us to ensure small and medium size custom cutting.
SPOOLING
The spooling station allows us to obtain a single spool from several hundred linear meters according to your production needs. This method allows an automatic unwinding of the spool and a gain in productivity.
PROTOTYPE DEVELOPMENT
You wish to have your raw material cut into semi-finished or finished products according to your specific needs. Please contact us.
PRINTED ADHESIVE TAPES
Adapted for the closing of cardboard boxes. Consult us.
PRODUCTS WITH YOUR IMAGE
Customized adhesive tape with your image.
We offer you to put forward an advertising message when closing cardboard boxes, for packaging or securing shipments with an adhesive or a printed film.
Please contact us for more information.
Meet us at our converting site in Serris!
We will be able to discuss and explain to you all the possibilities available to you.